The 8th International Ubud Writers & Readers Festival will take place in Bali, Indonesia from 5 – 9 October 2011. The UWRF will hold the festival in over 50 venues around Ubud, featuring a mixture of ticketed and free events, all underpinning the festivals aims;
Sharing through storytelling, ideas and literature craft in the spirit of cross-cultural understanding;
Foster greater international awareness and understanding of Indonesian literary cultures;
Create opportunities for Indonesian writers to present their work to a global audience;
Expose Indonesian audiences to the work of international writers.
The theme for this year's Festival is Nandurin Karang Awak – Cultivate the Land Within. The theme "Nandurin Karang Awak: Cultivate the Land Within" is inspired by a line in Gaguritan Salampah Laku, a long poem in traditional metres. It was composed by Bali's greatest Kawi-Wiku (poet-priest) Ida Pedanda Made Sidemen. In one part of the Geguritan, Ida Pedanda Made Sidemen says,"…idep beline mangkin, makinkin mayasa lacur, tong ngelah karang sawah, karang awake tandurin…" (My intention now, pursuing the life of simplicity, [since I] don't have any rice field, [I shall] cultivate the land within myself).
This theme will provide a broad platform for attending authors to discuss about present and future issues, particularly ones that related to "land" the physical land as well as the metaphorical one, from alienation, exile, annexation, marginalization, to identity.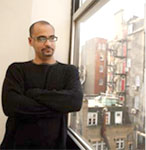 One of the guests confirmed for this year's Festival is author Junot Diaz. US based Diaz, was born in the Dominican Republic and is the author of Drown and The Brief Wondrous Life of Oscar Wao which won the John Sargent Sr. First Novel Prize, the National Book Critics Circle Award, the Anisfield-Wolf Book Award, the Dayton Literary Peace Prize and the 2008 Pulitzer Prize. His fiction has appeared in The New Yorker, African Voices, Best American Short Stories (1996, 1997, 1999, 2000), in Pushcart Prize XXII and in The O'Henry Prize Stories 2009.

Another of our guest writers is Professor Tim Flannery, one of Australia's leading thinkers and writers. An internationally acclaimed scientist, explorer and conservationist, Tim's books include the definitive ecological histories of Australia (The Future Eaters) and North America (The Eternal Frontier). He has published more than 100 peer-reviewed papers.
The full 2011 Full Festival Program will be launched at the end of August. We will keep you posted. Also make sure to check the official website: http://www.ubudwritersfestival.com/