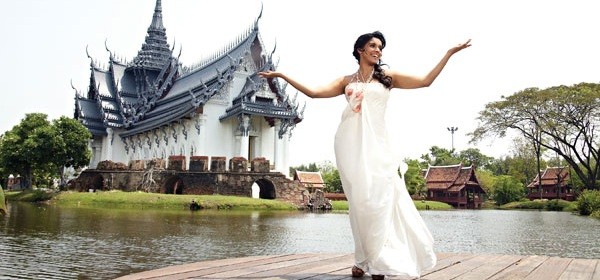 This summer the second edition of World Cinema Amsterdam will take place from 10 – 21 August 2011: a festival that celebrates the many exceptional films made in Latin America, Asia and Africa. For twelve days, World Cinema Amsterdam will present the best world cinema currently has to offer, with some forty full-length and short films. A noticeable tendency this year is the lighter, more carefree tone of many of the films, disproving the common preconception that world cinema is often 'heavy going'.
This year, the festival will particularly highlight its Country in Focus, India. Through the Soul of India programme, the festival will focus in on independent cinema in India. The festival includes a competition programme and open-air event on Marie Heinekenplein square. The festival will open with the Dutch premiere of Iranian film A Separation, Golden Bear winner in Berlin, 2011.
Bollywood Goes Amsterdam
On Saturday 6 August, in collaboration with Indian Expat Society, amsterdam inbusiness, Dienst Zuidas and the Expat Center, World Cinema Amsterdam Open Air presents a special open-air viewing of the brand new Bollywood blockbuster Ready. At George Gershwinplein, in the heart of the Amsterdam Zuidas district, grab yourself a seat and enjoy music, food, drinks and, of course, the movie of the moment.
George Gershwinplein from 18.30.
Movie starts around sunset (21.00).
Anees Bazmee | India | 2011 | 140' | Hindi, English spoken, Dutch subtitles
Mistaken identities and devoted faith lead to hilarious moments and unexpected love in Bollywood feel-good movie Ready, which will be screened under the stars at this special World Cinema Amsterdam event. First released in India in July, it stars Salman Khan as Prem, a charming bachelor whose father wants nothing but to see him marry. Consequently, he arranges a marriage with Pooja. When Prem takes her home from the airport, he falls head over heels in love with her, only to find out that this girl isn't in fact Pooja, but Sanjana, a rich orphan in disguise…
The festival will feature over 40 independent Indian films.
An Indonesian Cooperation: Belkibolang
The Indonesian production Belkibolang is a cooperation of 9 young Indonesian film makers. Belkibolang takes the shape of an omnibus, with 9 short stories written by one scenario writer, adapted by 9 different directors. Read the full review of Belkibolang or watch the trailer below to get an idea:
The story starts with a little girl carrying an umbrella and a man stading in the rain, together trying to find their way and ends at dawnbreak with a taxi driver unsuccesfully trying to break up with his wife. In between these two scenes the viewer witnesses a colorful, poetic and sometimes ironic mosaic that shows all touching, bittersweet and light-hearted facets of life in modern Indonesia.
Belkibolang will be shown on 14 August with an Indonesian buffet afterwards!
Directors: Agung Sentausa, Ifa Isfansyah, Tumpal Christian Tampubolon, Rico Marpaung, Anggun Priambodo, Azhar Lubis, Wisnu Surya Pratama, Edwin, Sidi Saleh,
Producer: Meiske Taurisia (Babibutafilm)
Don't forget to check out the official site of World Cinema Amsterdam for the full program!