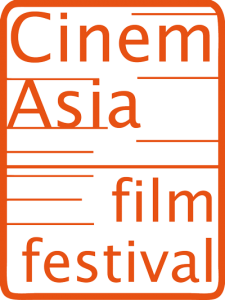 Always wanted to make your own short film?
CinemAsia Film Festival organizes its' annual FilmLAB and seeks upcoming talents in film. Three filmmakers will get the change to make a short film about Dutch-Asian identity related to the theme 'Rituals'. The participants will receive professional guidance and budgetary support from CinemAsia. After the production, the films will experience their world premiere during the 8th edition of the CinemAsia Film Festival that will take place in Amsterdam on April 1st until 6th 2015.

Stories on Asian rituals
Upcoming filmmakers can send in their proposal for an Asian diaspora short film on rituals. Which rituals can be identified among Dutch-Asians and what role do they play in their lives? With so many rituals in Asian culture, there'd be plenty input for a creative idea!
Support from CinemAsia Film Festival:
An experienced film professional as mentor guiding you through the process;
A camera provided by Camalot
Professional editor provided by CinemAsia
Production budget of 500 euros after production of the film
World premiere during CinemAsia Film Festival 2015
Application deadline = 7 December 2014
Proposals can be sent in to filmlab@cinemasia.nl. For more information, go to www.cinemasia.nl.
WANT TO JOIN OUR DEDICATED TEAM?
CinemAsia seeks enthusiastic tour coordinators for Eindhoven, 
Rotterdam and The Hague 

CinemAsia Film Festival goes on tour to Rotterdam and The Hague in the weekend of 11-12 April, followed by Eindhoven from 17-19 April. In order to provide better experience for our visitors and to organize a successful festival tour, we're seeking local coordinators for each tour city.
Job Description:
Tour Coordinators are responsible for planning, execution and finalization of CinemAsia on Tour in their cities. Positions can be filled in per direct until the end of April 2015.
Responsibilities include:
–    Location management: Contact person for the venue, responsible for festival & event logistics;
–    Project management to insure all event production elements are being met according to deadlines
–    Community Outreach and local PR, seek local partners, co-promotion and sponsoring
–    Film transportation management in collaboration with our print traffic coordinator
We're looking for dedicated candidates with experience in event management and affinity with festivals and cinema. For a more detailed profile and description of the vacancies, go to www.cinemasia.nl.
CinemAsia is the gateway to Asian cinema in The Netherlands with films from China, Japan, Korea, Indonesia and more. The eclectic festival programming runs from large Asian blockbusters to independent films and documentaries that reflect the diversity of a rapidly changing Asia. Besides our screenings, CinemAsia acts as a platform that promotes the visibility of Asians in the media.