by Melissa LIn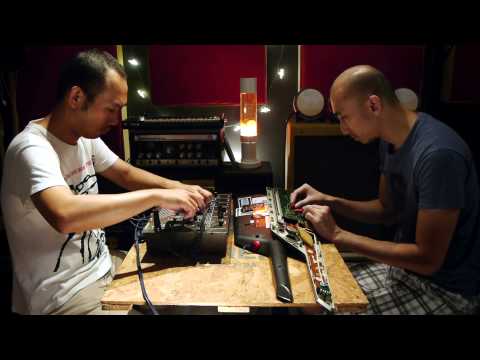 Lee Kwang is a prolific artist who wears many hats. He is a sound artist and composer. He also runs the label Herbal International. His own bandcamp page features a staggering 236 releases. He also organizes the Switch On Mini Festival, which brings together local and international sound artists in the hub of Kuala Lumpur.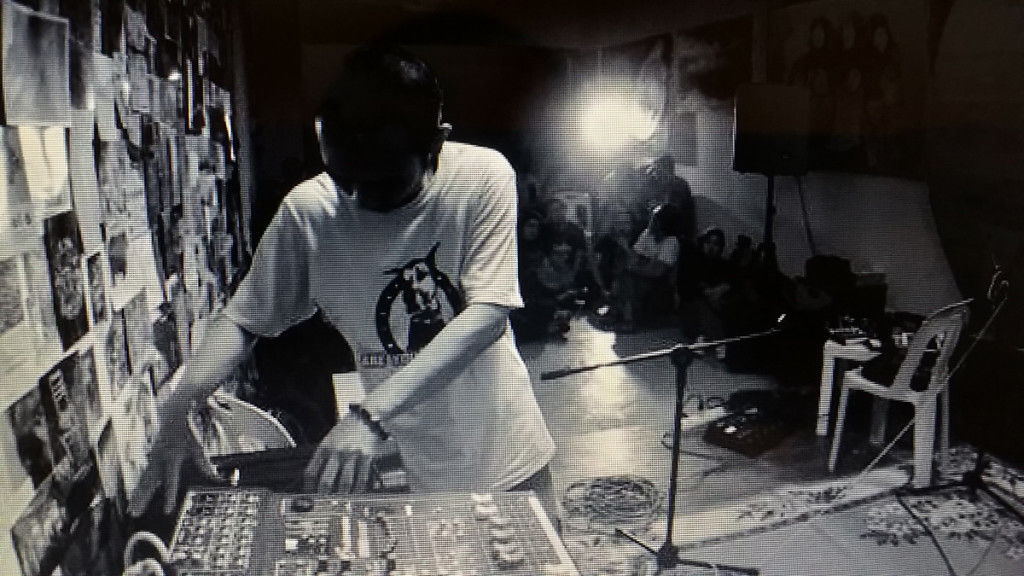 My first encounter with Lee Kwang was at Lostgens' Space, the artist collective. I was happy when he asked to feature three of my paintings as the artwork for his album 'Hands'. With me, as with other artists, Lee Kwang, a pioneering artist in the scene, has reached out to collaborate with a multitude of different artists, creating an organically growing network of mutual inspiration, creativity and support.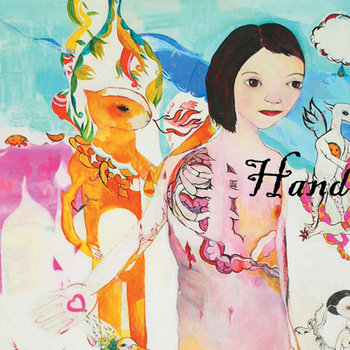 I interviewed Lee Kwang recently to find out more about his own work. Lee Kwang states that the medium of Sound as art relies upon the response created in the listener for its existence. Without the receptivity and response from a listener, the sound ceases to exist, does not take up any space. What I have observed and enjoyed most about Lee Kwang as an artist is the invitation by himself and his artwork to participate in a relationship. The dedicated listener may perceive new worlds, strange sound textures and maybe even find within themselves new and unusual experiences.
Lee Kwang is releasing an album call 'Back 2 Bed' in 2016. This is a third installation in a trilogy of albums, the first two being 'Nerve Center' released in 2002 and 'Hands' in 2009.
Can you tell us a little about yourself and what you do?
I am most recognized as a sound artist. I work with sound. I make sounds. I toy with sound to change it, and in turn it becomes my work. My artwork as some might say.
You were initially trained as a visual artist. What led you to working with the medium of sound?
I am sure that you understand that the academic or education background doesn't really mean anything here in Malaysia. The options are so limited. I got into sound because it is something that I find myself easily relating to. I have no problem with sound. I mean that I have no problem creating something which I (and nobody) can see. Nobody has stopped me from doing it in the beginning. When I have taken off nobody can stop me now. As an art form, what do you feel is the difference, in impact and influence, between the visual and the sonic? Sound is something abstract, what the sound generates is something inside the listener. It creates a reaction towards the sound. Without the reaction the sound doesn't exist, it does not take up any space. It fills the air but it is invisible. So sound is an art 'non-existing' in form. Which is opposite to the visual, a concrete object.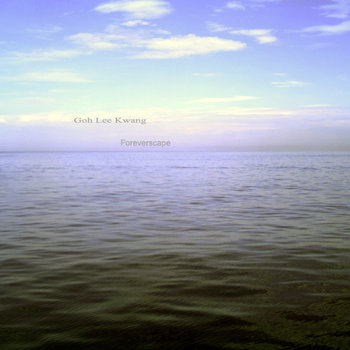 You have combined both the visual and sonic elements in your performances. Where do you think the visual and sonic come together?
I started 'going back' to the visual. My thinking is that the visual can be the eye candy for the sound, something that can draw the audience attention to the sound. Now I think sometimes visual is part of the work too. I gained confidence by taking the visual as part of the work. Now I see it as part of the element of the work, it's there because it is.
In creating your sound pieces, what do you hope to evoke in your listeners?
With most of my works, I would like the listener to think that there is just so much more that we can explore, with sound / music / creativity. We just have to be more imaginative, make a step forward and we will reach a wide open space, another blank canvas to paint on.
You are a prolific composer and have released quite a number of albums, 236 releases are available. Any favorites? Why?
My favorites are those which open up more possibility towards my future works. I mean, there are works that just end there when I finished it, and some other works which make me produce more works.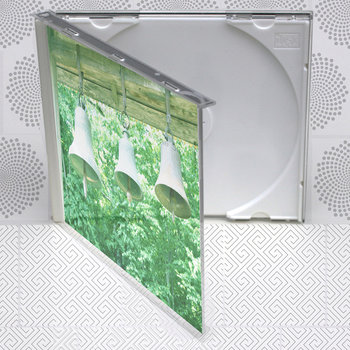 Can you speak a little about your process, where do you begin creating and what are the inspirations that go into your work.
I draw inspiration from everything, if I have the time I would write down what inspired which work, but for now I am happy to keep it simple, I draw inspiration from everything.
Apart from running your label, Herbal International, composing and performing, you also put on a Sound art festival and put on shows for visiting sound artists. Can you tell us about the sound art scene in Malaysia, and relate it to the international network of sound artists that you are connected with?
At the moment the scene is great! Forget my little festival, there is the 'Kuala Lumpur Experimental Film, Video & Music Festival (KLEX)' and they also have a monthly event, and the artist space I work closely, Findars, also put up many interesting events of their own. And there are many art spaces and music venues that have opened recently. Artists from overseas keep on coming, this year we have many, next year maybe be even more. They comenhere to visit, to perform, to do collaborations, workshops, and even to stay, to live.
When you host visiting sound artists for performances in Kuala Lumpur where do you usually take them? What experiences would you recommend that they try to have in Kuala Lumpur?
Petaling Street is a good hang out place. I see Petaling Street as the place of the future. Things are going to happen there, despite it is/was a historical part of the city. What's coming is going make Petaling Street history (again).
What projects are you currently working on? Last thoughts/words?
When I am asked about current project(s), I always like to think of my life time projects, which is to do what I been doing, and to explore what I yet to do.