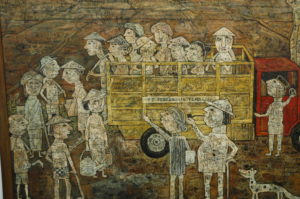 Born 1939 in Magelang Indonesia, graduated as medical doctor 1964, and went to Holland for further specialization 1966-68. Inherited a tobacco company and became tobacco expert and business partner of P.T. Djarum. After graduation he already loved to buy a painting but started to collect valuable works 30 years ago. His collection comprises modern and contemporary Indonesian art. A part has been publish in a book written by  Helena Spanjaard "Exploring Modern Indonesian Art. The Collection of Dr. Oei Hong Djien". He often lends part of the collection for exhibitions in the country and abroad. A museum has been build to show the collection: the first building was finished in 1997 and the second 2006. The third is opened 5 April 2012. The name is OHD Museum and it is open for public. He has written numerous essays on Indonesian art and collecting art, and has given lectures in the country and abroad. He is the most frequent asked to officiate the opening of an exhibition with a speech regarding the artist and the art. He is also a source of information regarding Indonesian art.  Appointed as Advisor to The National Art Gallery of Singapore for Indonesian art  and Museum H. Widayat. He had been Honorary Advisor and Board Member to the Singapore Art Museum and curator of Museum H. Widayat. He is now member of Dewan Pembina Yayasan Biennal Yogyakarta.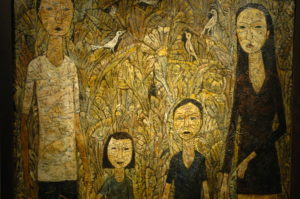 Painting by Widayat (1919-2002)
OHD Museum is a private museum of modern and contemporary Indonesian art, founded and owned by the well-known art collector Dr. Oei Hong Djien (OHD).  He started his collection in 1970s. Currently, with Dr. Oei's collection of more than 2000 artworks, ranging from paintings, sculptures, installations and new media art, OHD Museum provides a collection representing the essence of modern and contemporary Indonesian art. From time to time the museum exhibits an artist show. The OHD Museum aspires the young generations to appreciate, enjoy and preserve Indonesian art.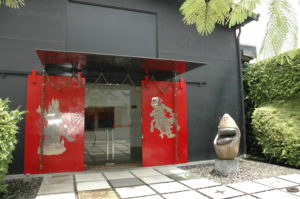 Starting his first acquisition in 1960s, Dr. Oei Hong Djien has acquired more than 2000 artworks. Dr Oei's collection includes works by Indonesia's foremost modern artists, such as Raden Saleh (1807-1880), Affandi (1907-1990), S.Sudjojono (1913-1986), Hendra Gunawan (1916-1983), Lee Man Fong (1913-1988), H. Widayat (1919-2002), Soedibio (1912-1981), Basoeki Abdullah (1915-1993), Ahmad Sadali (1924-1987), etc; and also contemporary artists like Made Wianta (b. 1949), Heri Dono (b.1960), Dadang Christanto (b.1957), Agus Suwage (b. 1959), Entang Wiharso (1967), Nasirun (1965), Pupuk Daru Purnomo (b.1964), Nyoman Masriadi (1973), Rudi Mantofani (b.1973), Jumaldi Alfi (b.1973), Yunizar (b.1971),Handiwirman Saputra (b.1975), Yusra Martunus (b.1973), Angki Purbandono (b.1971), Eko Nugroho (b.1977), etc
OHD Museum is located in the center of Magelang city, on Jalan Jenggolo 14. www.ohdmuseum.com