By: Ario Triwibowo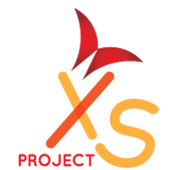 Since the creation of plastic, people have been spoiled with ease by this multi-functional item. The daily lives of people around the world are in large part dependent on innumerous items and objects made of plastic. One of its most fruitful and widespread adaptations is the plastic bag itself. The everyday plastic bag is used for storing and carrying items. Manufacturers, supermarkets and other shops sell their products either wrapped or sealed in plastic. Every day, every purchase again. Since the moment it was created, man have also struggled on how to get rid of plastic. They have tried to recycle, reduce and reuse but the efforts seems to be overwhelmed by the volume of plastic bags and packaging that serve their shortlived purpose, only to be replaced by new plastic the next purchase around. It has over time become a serious environmental issue, since plastic does not degrade or decompose, for hundreds of years.
Some people in Jakarta began to carry out measures to conserve the environment by paying more attention towards the usage of plastic bags. Refusing plastic bags in groceries and using cardboard boxes instead, are one possible solution. Many supermarkets have started using quick-degradable plastic bags, which are more environmentally friendly. Unfortuntely, these small scale efforts cannot outmatch the domination – or invasion, I should say – of plastic waste. People in Jakarta are often left without a choice, they can reject the plastic bags to carry their groceries, but they can't reject the plastic wrap or pouch that came with the product.
The XSProject: Their Origins and What They Do
The XSProject was founded by an American visual artist and environmental activist, Ann Wizer, who started the idea in the Philippines in the mid-1990. In the year 2000 she and her family moved to Jakarta, Indonesia and were touched by the extreme poverty of trash pickers in a neighboring location. Therefore, she decided to work together with the trash pickers by creating useful products from plastic packaging material that is used for detergents, shampoos, and other liquid products. The XSProject was born. Even though Ann Wizer moved to Manila in 2004, her legacy is still carried on by the foundation, for nearly 12 years.
I paid a visit to its headquarters in Cilandak, South Jakarta and met the Head of the the XSProject, Retno Hapsari who has been dedicated to this foundation since it was established. The foundation consists of 14 staff members, including Retno herself.  I was given a quick tour around the headquarters and can't help but wonder how XSProject manage to obtain so many plastic waste. Retno explains that they purchase their plastic waste from associated trash pickers based in Cirendeu. "Previously, the trash pickers were based in the Terogong area in Pondok Indah.
At that time, the trash pickers were able to collect many plastic waste. This is because they were located near a wealthy housing complex, where the residents can afford products that are contained in large plastic packaging, such as detergent, softener, soap, and other liquid products. But since they were relocated in Cirendeu, getting these packaging materials has become more difficult. But we also have other sources for our waste materials, such as donations from various people and companies," Retno explains.
Processing the plastic waste is fairly simple. The plastic bags are firstly washed with soap and water, and then left to dry in the sun. Then starts the designing and stiching. The XSProject does not only reuse plastic waste, but also unused billboard advertisement banners and even car seat covers. These items are donated by companies such as Nutrifood, The Body Shop and Mitsubishi.
Until now, there are about 60 different items produced (with around 1000 items in stock) by the XSProject, such as wallets, bags, small purses, laptop bags / casings, trash bins, etc. These products range from Rp 50.000 – Rp. 200.000, depending on size, material and complexity. XSProject can even produce custom made items (ordered and discussed beforehand).
The Objectives: Environment, Design, Education and Scholarship
XSProject is a non-profit organization that uses its surplus revenues to achieve its goals rather than to distribute them as profit or dividends. Their first objective is conserving the environment. By reusing waste and selling it as products, they are able to reduce to amount of waste piling up in Jakarta. A certain percentage of profit earned is used for a scholarship given to the children of the associated trash pickers, and another percentage is for purchasing materials, tools and labor.
Retno herself admits that even though one might expect some profit from selling the products, that turns out to be somewhat impossible. "It is very hard to earn extra profit from such segmented products like these," she says. Nevertheless, profit has never been this foundation's objective.  They focus more on designing their products. The products are made skillfully and sturdy so it doesn't look cheap or break down easily. What's also important is that this project is meant to educate people on how to manage their waste carefully and conserve the environment.