By: Cher Tan
Find yourself in Singapore not knowing what to do? Check these Insider Tips for some off the beaten track quirky city gems!

2. Sungei Buloh Wetland Reserve
In the concrete jungle that is Singapore, one would think that if they wanted a nature retreat they'd have to cross the border into Malaysia. Not true. Snuggled in the northwest of Singapore, Sungei Buloh Wetland Reserve provides a brief respite from the busy urban city if one feels the desire to escape. With nature walks where visitors can observe the various flora and fauna, mangroves are aplenty. It is also particularly significant as a stop-over point for migratory birds which fly from as far as Siberia on their way to Australia to escape the winter months. Thus, those conditions make it ideal as a bird-watcher's haven. Not something to miss out on, especially if you are a nature lover. 301 Neo Tiew Crescent, email info@sbwr.org.sg for more information.
3. Mustafa Center
Craving for a 24-hour shopping mall to shop until you drop? Then you should head to Mustafa Center. In a city where 24-hour eating places and convenience stores are commonplace, a 24-hour shopping mall seems almost like the next logical step. Located in the busy Little India district, Mustafa Center is not your typical mall, but an entire departmental store in its own right. Selling anything from fresh produce to electronics to shoes, it is the epitome of the "one-stop shop". One would be be able to find almost anything they need here, and at any time of the day or night too! 145 Syed Alwi Road, open 24 hours everyday.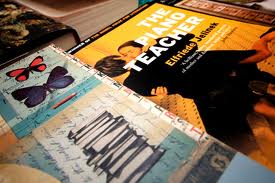 4. BooksActually
In a city filled with chain stores and multinational corporations, it is almost unimaginable to think that an independent bookstore actually exists, and a 3-storey one at that. BooksActually is the figurative oasis in the middle of the desert, providing choice selections of niche titles and rare editions of well-loved books. One could spend hours browsing in the quaint little shop decorated with antique typewriters and hand-sewn banners with quotes by famous authors. Also stocking typewritten notebooks and vintage stationery by their sister shop Polymath & Crust, it all comes together in a sweet deal for bibliophiles and stationery-lovers alike. 9 Yong Siak Street, open 11am-9pm everyday.
5. Straits Records
Easily Singapore's only independent hardcore-punk record store, Straits Records has been open for 5 years, and been in existence as a record distributor for 15. Which is a real record in Singapore's context, where land is scarce and rent is high. With its current 2-month old unit at 49 Haji Lane, they present us a smörgåsbord in underground music ranging from indie-pop to hardcore to crust-punk. A walk around the shop would guarantee something for every underground music lover, be they into analog (vinyl, tapes) or digital (CDs). Even if you were just a curious passerby, Straits Records will have you strain your ears. 24 Bali Lane, open 10am-10pm everyday.