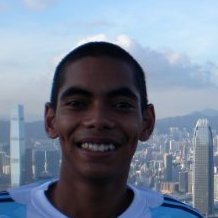 Hello Latitudes.nu readers. My name is Yannick Wassmer, and I am a 24-year old 'Dutch' student. I'm currently finishing my masters degree in Intercultural Communication at the University of Utrecht. At the moment I'm doing an internship at Fortune PR in Jakarta. My Indonsian roots (grandparents of both sides are Indonesian), sparked my interest in this country.
For my master-thesis I want to conduct a research on the life of Dutch expats in Indonesia with a special focus on the post-colonial context in which it takes place. To be more precise: I want to research to what extent the colonial past is of influence on the lifes of Dutch expats in Indonesia. Do Dutch expats notice any aspects of this shared past in their day to day activities and interactions with Indonesians?
Therefore I would like to get in contact with Dutch expats that are willing to participate in my research. The research will consist of an in-depth interview in which several aspects of life as a Dutch expat in Indonesia will be explored.
Obviously, participation in this research will be completely anonymous. The only criteria that are apllied is that the participants should have the Dutch nationality and be working in Indonesia for more than one year. Your participation would be very helpful and greatly appreciated. Thank you in advance. Please e-mail me at yannickwassmer@gmail.com if you'd like to get involved in this research.