By: Monica Dominguez
If you have ever visited Yogyakarta, Indonesia, you may have seen the plethora of art, music and traditional Javanese culture coloring every corner of the city. You may have also noticed how in these corners, intertwined and sometimes overshadowing the beauty of Yogya, is trash. Lots of it.
Every backyard, front yard, river, sidewalk and street have become acceptable disposal grounds in Yogyakarta, and the amount of it is overwhelming. Berit Renser and Marie Le Ferrand have discovered that there is a part of the population here that wants to change the trash problem for good. Let's Do It Yogya! is a campaign initiated by Berit and Marie in Yogyakarta whose aims are to educate the citizens of Yogyakarta about trash disposal, to work with the local government and non-governmental organizations to develop a sustainable system for disposal and to, well, clean up the trash!
Let's Do It! World
Yogyakarta, although it is quite dirty, is obviously not the only city that has little to no disposal system. The Let's Do It! World campaign originated in Estonia in 2008. It only took 5 hours and 50,000 volunteers to clean 10,000 tons of garbage there. To this day Estonia has maintained a better system of disposal. Inspired by this action, Let's Do It! has reached many other countries, developing as well as first-world, bringing people, governments and organizations together to clean since 2008.
Berit and Marie have taken the structure and ideologies of previous Let's Do It! campaigns and applied them with their own twists to Yogyakarta. Let's Do It Yogya!'s big clean-up will take place in May, when Berit and Marie hope to get 5% of the population involved in the project.
Preparation for the clean-up



Before the weekend of action, The Let's Do It Yogya! Campaign is determined to complete the tasks of finding and mapping the trash spots in Yogya, running educational campaigns about disposal, publicizing their cause and fundraising, and finally collaborating with other local NGOs and the local government to implement a sustainable system. The teams of volunteers, recruited by Berit and Marie, are currently wrapped up in the first stage of the project, the mapping. Some of these sites include the spots designated for disposal, as they are still unsightly and unmaintained. The volunteers themselves are documenting these sites in 73 different areas of Yogyakarta. The data and photos can be seen at: www.letsdoitworld.org/wastemap.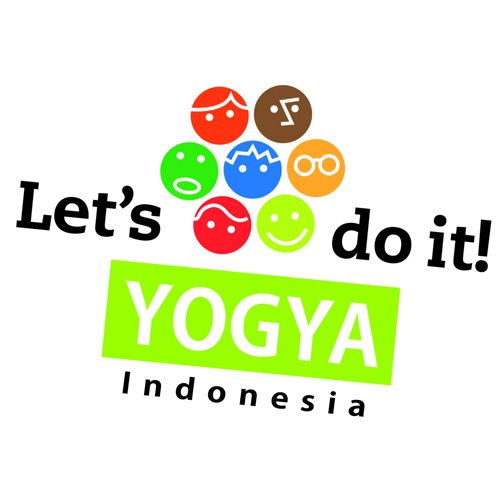 The educational campaigns will be conducted by the volunteer education team teaching special course material designed by Indonesians for Indonesians. The teams of volunteers hope to teach all levels about waste and waste disposal from primary school through university. Berit and Marie are determined to get the teams into the kampungs as well, as many of the trash fires and river polluters reside in these small villages.
Let's Do It Yogya! hopes to get ears perked and hands dirty prior to the action. Some of this also requires fundraising and advertising. The main fundraising is not for money, but for equipment and donations, including donations of services, such as transportation for the clean-up weekend. We are trying to show the people of Yogya that we don't need money to do great things –Berit.
Sustainability
The weekend clean-up event in Yogya will make the city clean and have something profoundly tangible to present to the local governments there. The Let's Do It Yogya! campaign hopes to bring this pile of trash to the sultan and mayor and other community leaders to discuss and develop a system after the event and ongoing, to keep the city clean for good. The team is viewing this process not as a confrontation, but as a cooperative effort, between the government, Let's Do It Yogya, other local non-governmental organizations, and the people of Yogyakarta. "Though [the people] sometimes don't know how to go about changing things, they always are really active in this kind of community; in believing that "this time, it's gonna work, and I'm a part of it!"
To find out more about Let's Do It Yogya!, Please refer to the links below (stay tuned for the announcement of the official Let's Do It Yogya! Website in one month:
NGOs:
Other Useful Sites: