By: Erna Dyanty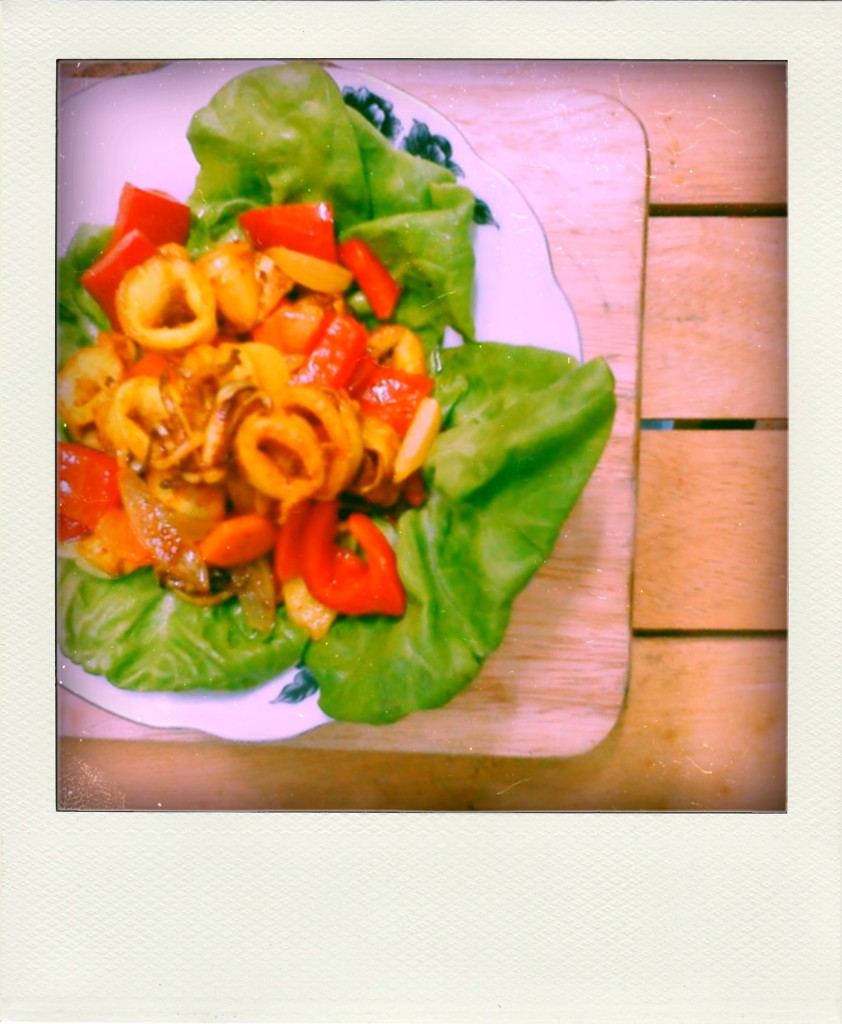 Calamari is a type of seafood that is versatile in that it doesn't have a strong taste to it – adding spices, marinating it in some pepper and salt for grilling or even just a simple dash of turmeric and salt is enough to make a happy seafood meal.
This recipe makes a small serving for 2. I used about 5 pieces of medium sized calamari. Cut them into rings. Here is what you will need to prepare this simple yet satisfying dish to be served on a hot plate of rice. You can even use this as a filling to be wrapped in fresh butter cabbage leaves.
Fried Turmeric Calamari Recipe
Ingredients
100g of fresh calamari cut into rings
1 large onion quartered
3 slivers of garlic sliced
½ a medium sized red capsicum
½ carrot sliced thin
1 tbsp of turmeric powder
dash of salt
oil for frying and to sauté
frying pan
How to Make Fried Turmeric Calamari
Make sure you've tossed and drained all the water from the calamari. This is to ensure that you don't get oil splattering all over your counter top (or yourself) when you drop the calamari into the hot oil.
Heat a pot of oil for deep frying. Dust the calamari with turmeric and salt. Once the oil is hot, deep fry the calamari till brown and crisp. Set aside.
If you have some of the turmeric left in the bowl, mix the capsicums and carrots into it. Set aside.
In a frying pan, sauté the onions and garlic till tender, followed by the capsicum and carrots.
Once vegetables are tender, add the cooked calamari and add salt if needed.
Serve while hot!