by Melissa Lin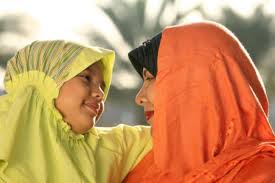 Beef Rendang is a dish that is usually served during Malay celebrations and weddings. It is also eaten traditionally during the holy fasting month of Ramadan. The beef is cooked in a spicy paste with coconut and served with steamed white rice or Briyani.
Some people believe this dish was introduced to Malaysia from the Sumatran matrilineal Minangkabau settlers in Malaysia. This recipe is the dry Beef Rendang variation and whilst the steps necessary to create this dish are somewhat more complex, the delicious end result is well worth it.
Dry Beef Rendang Recipe

Ingredients:
600 g grated white coconut (Available from Asian grocery stores)
285 ml water
670 g topside beef (cubed)
4 tbsp oil
4 Daun Limau purut (Kaffir Lime leaves)
Ingredients for the gravy seasoning:
1 12 tsp salt
2 tsp sugar
1 tsp dark soya sauce
1 tsp sugar
Paste Ingredients (to be grounded or blended to a fine paste):
110 g shallots
2 stalks of lemon grass (thinly sliced)
1 thumb sized piece of galangal (thinly sliced)
4 red chillies (deseeded)
4 slices of ginger
2 cloves of garlic
4 candlenuts
20 dried chillies (soaked in water and deseeded)
1 tsp shrimp paste
How to MakeDry Beef Rendang:
1. Take 3 tablespoons out of the 600 g of grated coconut and fry without oil until brown. Pound whilst hot until very fine. Set aside.
2. Add 115 ml of water to the fresh grated coconut and squeeze for 1st batch of milk. Set aside. Add 170 ml of water to the coconut again and squeeze for 2nd batch of milk. Set aside.
3. Marinate the beef cubes with 1 teaspoon  of salt, sugar and dark soya sauce for ½ hour.
4. Heat a heavy saucepan or wok until hot. Add the oil and when hot toss in the kaffir lime leaves and spicy paste. Stir over medium heat until the oil bubbles through.
5. Add ½ of the 1st batch of milk stirring until it boils. Then add the beef and gravy. Cook uncovered for 45 minutes, stirring occasionally until the gravy is almost dry.
6. Add the remainder of the 1st batch of milk, making sure to stir well. Cover the pan and simmer unti meat is tender, approx 40 minutes.
7. Add the pounded fried coconut and cook gravy until almost dry. Lastly, add in more of batch 2 coconut milk for more gravy if desired.