By: Shaz Hassan
The tiny island of Singapore, with its limited space, tends to build upwards and often. Continuous redevelopment ensures a radically impermanent facade. Shopping malls rise and fall with alarming regularity and those living in cheap government housing are obsessed with 'upgrading'. In a very real sense, the Singapore that I knew as a child was not the one I knew as a teenager or an adult.
Photography in Singapore
One of the major functions of photography is preservation. Through the lens, we acknowledge the fluidity of time and try to capture moments that we know will have passed with the clicking of the shutter. This, in part, might explain why photography is so popular in Singapore. When we take holiday photographs, we attempt to capture a shifting landscape alien to us and, transposed to the Singaporean context, takes on a different meaning when your home changes so often that entire personal histories might be forgotten without some record of it.
In an somewhat ironic twist, however, photography in Singapore kicked off with Portraiture. In 1843, Gaston Dutronquoy, a native of Jersey and the proprietor of the London Hotel, started advertising his photographic services, producing daguerreotypes for his clients. A testament to Singapore's colonial roots, the first photographs produced in Singapore were portraits of wealthy migrants.
During this era, Singapore also played a major role as the first port of call for legendary Scottish photographer John Thomson. In 1862, John Thomson left Edinburgh for Singapore and established a photography studio, taking photos of local merchants. The multi-cultural and transitory nature of Singapore, the result of it being a thriving port servicing many countries in South-east Asia, ignited something in him and he began extensive travels photographically documenting the people and places of the region.
The Legacy of the Lee Brothers
Over the next few decades, photography enterprises in Singapore consisted of mainly European-owned studios with the notable exception of the Chinese-owned Lee Brothers Photographers studio. In the late 19th century, the Lee brothers were at the forefront of the competitive world of portraiture photography and photographed many eminent personalities of the time including Dr Lim Boon Keng, Mr and Mrs Song Ong Siang, and even Dr Sun Yat-sen during his visit to Singapore.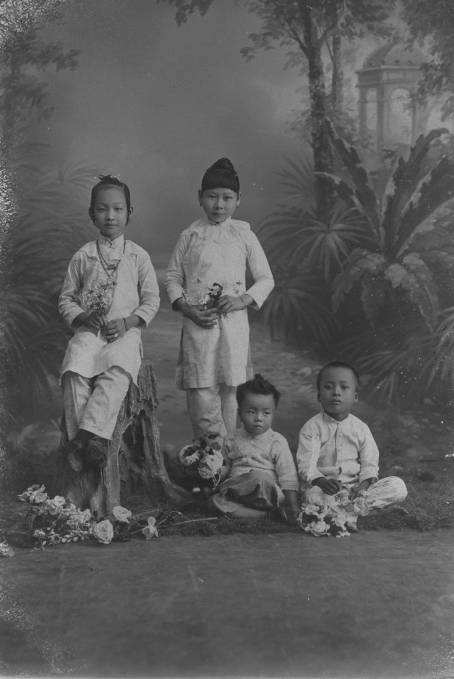 Perhaps the shift from European-owned studios to Chinese-owned studios is reflective of the shift in power as Singapore began to make the move to independence. If this is the case, it's not surprising then that during the Japanese occupation of Singapore in World War II, the photographic documentation of that time was primarily by Japanese-owned studios and photographers.
The early history of photography in Singapore is a fascinating reflection of its rapidly changing landscape. It affords us many snapshots of the busy port from a variety of perspectives. Through it we can observe the growth of a country where the only constant is change. In later years, however, a Singaporean identity emerges and a unique vision begins to solidify. We will explore this in the next article in this series.
On that note, don't forget to enter the Latitudes Photo Contest, themed 'Transport, Transport.' Win some fabulous prizes and eternal fame!