By: Peter van Riel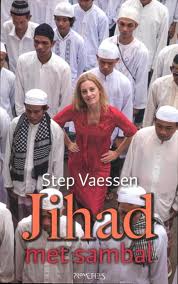 An evening with journalist Step Vaessen on Dutch television has generated good selling figures of her new and first book called Jihad met Sambal. A horrible book title, if I may say so.
As guest in the renowned television show Zomergasten she got the opportunity to talk frankly about her life. And she did. From her childhood on the sheep farm of her father, to her period of activism in the so called punk movement of the eighties and her first years in Indonesia.
Step Vaessen (1965) has always been an involved journalist, her reports from the warzones in Asia and the disaster areas in Aceh were filled with human interest. She managed to bring the news through the eyes of a single victim; a fisherman's woman who lost her children in the tsunami, a young Australian who nearly got killed in the Bali assaults, or a mother with two daughters who tried to survive the extreme life of scavengers in the outskirts of Jakarta. Often women, yes.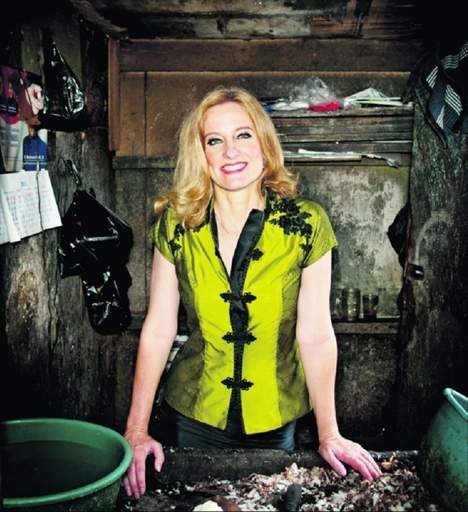 The Indonesia based Dutch reporter is now an anchor woman at Al Jazeera English. Before that she was Asia correspondent for Dutch television and other Dutch media. Travelling through this part of the world as a backpacker after her study psychology, Step Vaessen fell in love with Indonesia and decided to go back. Not as a tourist but as a journalist.
Now, 14 years later, she still doesn't want to leave Indonesia. Although she has experienced hard times, as a professional but also in her personal life, she feels that Indonesia is truly her home. The book is therefore a statement about her relationship with the country, a love hate relationship.
Her husband (and camera man) Andre Bentlage committed suicide last year after a long period of depressions. It happened during the writing process. This is what the book gives an extra dimension. It has become the story of a personal struggle. Therefore it is an example of the way Step works: making things understandable through the eyes of an individual.
Step Vaessen
Jihad met Sambal
Prometheus Publishers
ISBN 978 90 446 1537 1