by Monica Dominguez
Yesterday, I had the oppurtunity to interview the creator of one of Indonesia's first and only free online record labels. The man is Wok The Rock and the label is Yes No Wave Music. Relaxing in the sanctuary of Wok's current residence, KUNCI Cultural Studies Center in Yogyakarta, with his dog by his side, we were able to chat about everything from eighties thrash metal  to the hairbrained dreams and visions for the label. Check it out.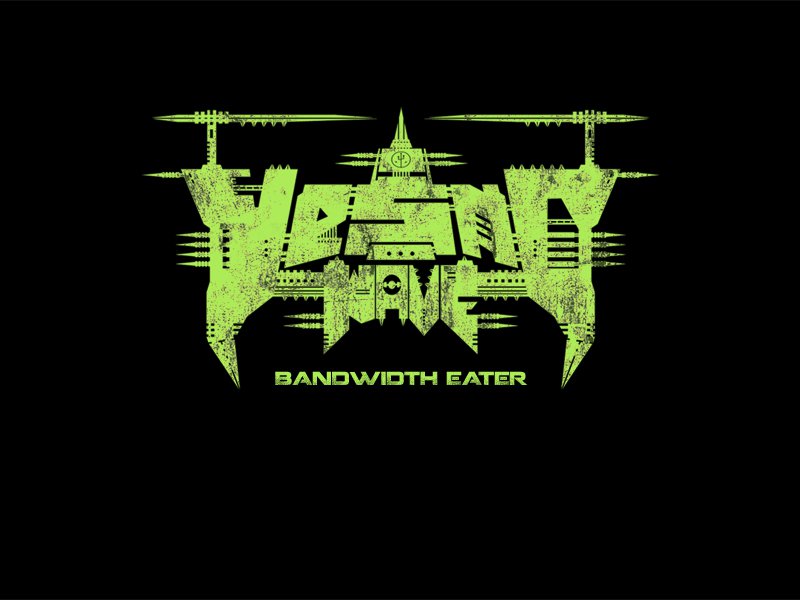 M: What is Yes No Wave?
W: It's simply an internet-based free download record label.
M: Do you have bands from all over the world on your label or only from Indonesia?
W: I have a band from the Czech Republic…and one from Brisbane, but most bands are Indonesian. But it's open. It's open for whoever wants to distribute free downloads and if I like it.
M: Haha. It has to be to your liking?
W: Yeah, it's like my ego. Haha. Very subjective.
M: So you're a music snob?
W: Yea, 'Okay, I like it…' or 'it's good, but I don't like it' haha. In the beginning, I was using just my ego to decide on all the music. But after two years I started to open up a little more. Sometimes I don't like it, but I see the band has a good history, a good background, a good message, etc. Maybe the music is only so-so but sometimes I have to look at it in other ways, like this band is strong, and it's important for people to know about them.
M: How long has Yes No Wave been around?
W: It started in 2007…March 2007. So it's been 5 years now. Wow. It's like a hobby. I mean, I am serious about it but it's just fun.  And with me as a label and the artists, there's no money between us. That's my rule. Sometimes I make a deal with the artists though. I say, 'If you want to see physical merch like cds and tapes, that's okay, but you have to do it yourself. But I will help to promote it.'
M: So on the website you promote it.
W: Yeah, some artists give their album for free download, but they also made a cd, and I put the cd information on Yes No Wave. If people want to buy it, they can go directly to them. We don't have any funding for the site.
M: So…the million dollar question. What kind of music is your favorite? What are you listening to right now?
W: Well I started listening, like really listening to music when I was 9 years old, and it was Duran Duran, in the eighties, Iron Maiden, Judas Priest, the heavy metal bands.  That was the popular music in Indonesia at that time. We just had new wave, heavy metal, and disco….oh, and hip hop, like Kris Kross, Vanilla Ice, that's all. We didn't have that much Western music at the time. I mean, we were listening to dangdut, yes of course. And of course, Iwan Falls. It's hard to say….
M: Like right now what's in your mp3 player? What were you listening to when you rode up to the house?
W: It's Pain Killer. It's John Zorn (John Zorn's free jazz) and Mick Harris from Napalm Death, they made kind of a supergroup, a mix of grindcore and free jazz. I'm a big fan of thrash metal. I've always listened to it, like from my teenage years until now. I still listen to it. The old stuff. Thrash core. I'm really into punk as well…like early Black Flag. I always like the oldschool stuff. Some Lo-fi music as well…experimental music, like Merzbow. Right now I'm listening to a lot of hip hop.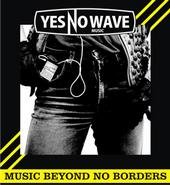 M: Awesome, which band?
W: It's a new band, Death Grips, from Sacramento. It's like experimental hip hop mixed with hardcore…yeah, it's completely different. It's punk…I'm listening to Death Grips now, it's my favorite now. And Senyawa, from Indonesia. That's the best band right now in Indonesia.
M: Wukir is so good. I still haven't seen the duo Senyawa play yet though.
W: They will play in July.
M: So, is it just you doing Yes No Wave are or other people collaborating?
W: There are two people helping me, doing admin stuff. I'm writing and curating.
M: Do you ever do outreach to bands in other countries?
W: Yeah actually I almost had a deal with the Brian Jonestown Massacre.
M: I love them.
W: Yeah, in 2009, I was browsing their website, and there was an announcement that they would release their new album for free. So I emailed them and asked them if I could release it on Yes No Wave. Anton Newcombe replied and said, 'it's okay, it's good. I'm looking for a label with free downloads.' So I asked him to send me the files.  He said he didn't want to send the files because he didn't know how to do it. 'I will send the master cd.' So he sent it. And it took maybe three months. A month after he said he'd send it, before the cd arrived, the manager contacted me. He said they can't wait too long, because they're already engaged with the press and everything. They said 'I'm sorry but we have to go with another label.'
M: Bummer. So what about Yes No Klub? How are Yes No Klub and Yes No Wave connected?
W: They're not directly connected. It started because there are some musicians from Australia, or some foreign musicians, mostly experimental and they want to play, but there's no space. Before I moved here, I had a community house MES 56, and it was more open. We could throw parties until the morning, and bands would play there. Tim was helping me set up and organize the shows. And, maybe because the music was too loud or too noisy too often in that house, we were evicted. So I talked with Tim, and we decided maybe we can just make a club, and organize gigs and events in other places. The name 'Yes No' is from Yes No Wave – it represents me. The 'Klub' represents Tim from when he was working with Performance Klub. Some bands that play with Yes No Klub, if I really get into it I will put it on my website. But not all musicians on Yes No Wave play in Yes No Klub.
M: Anything that you're excited about? Future? Ambitions? Dreams? Hopes?
W: Actually I have a big plan for Yes No Wave. I'd like to make a kiosk. Like an ATM machine. It's for people to come and stick their USB in it and take music for free. It's ambitious. I actually want them everywhere, like Circle K, Indomaret, like that. My plan is, actually I don't really want to do this but I have to, to get money for the kiosks, to advertise products/companies. So people will come, put their flash disk in the machine, and then first a slideshow of the advertisements will automatically pop up for about 20-30 seconds. Then people can copy the music. Each person will get 3-4 minutes to take as much music as they can and then the machine will shut down. The bands can propose and submit music and I can put it there. That's my big plan. Because right now your government (The U.S. government) is trying to shut down everything in the download world.
M: Is this threatening the website?
W:Yes.
M: But you can still download from Yes No Wave right now?
W: You still can right now. I'm using the right programs right now. However, some of the service providers in Indonesia automatically block these programs, like Telkomsel. So the kiosk idea is a big dream of mine.
Links: