Great news! After our first year online, we decided to see how Latitudes.nu would look like on paper! After months of selecting and top secret editing, our Latitudes paper mag is now at the printers!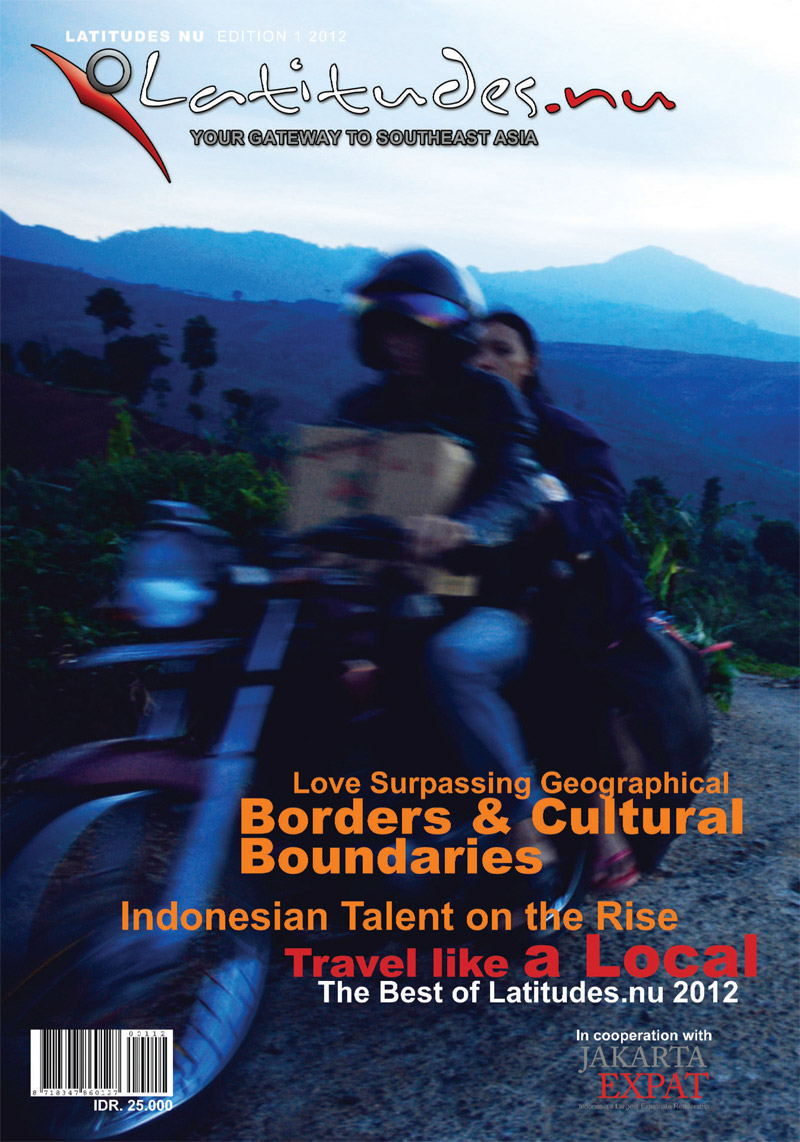 Here's a sneak preview of the cover, with a fantastic picture by Noorman Wijaksana.
The magazine presents the best of Latitudes.nu with a selection of portraits, interviews, articles on music, culture and travel. Wanna get your hands on one of these? We will present the magazine on the Latitudes event May 12 in Jakarta!
The theme will be 'Creative Talent Unleashed' and, as the name suggests, creative talent in photography, film, music and performance arts will take the stage.
The event and mag are both free. We have limited room, so maximum 100 guests can celebrate this day with us! Stay tuned for more info on this historic day.