By: Aisah Wolfard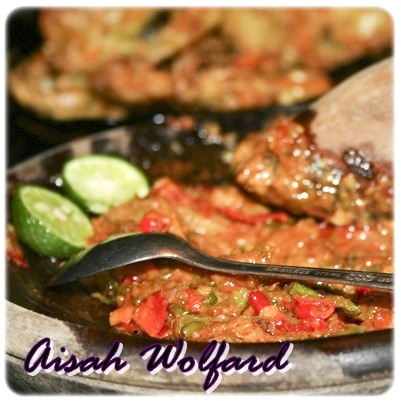 Spice up your food with this recipe for sambal ulek! For most Indonesians, dinner simply isn't complete without it. There are many different kinds of sambal. This variety is one of the most popular. Ulek means to grind the ingredients with a traditional mortar and pestle (ulekan). Hard work, but certainly worth the effort!
Sambal Ulek Recipe
Ingredients :
6 red chillies (cut into small pieces)
5 bird peppers (cut into small pieces)
3 shallots (sliced)
2 cloves of garlic (sliced)
1 tsp sugar
1/2 tsp salt
2 tsp cooking oil
1 tsp lime juice
How to make sambal ulek:
Fry or roast the red chillies, bird peppers, garlic and shallots with a little cooking oil for about 5 minutes until brown. Put all the roasted ingredients in the mortar and grind into a paste (this may take a while; you want all the ingredients to dissolve into a smooth paste). Add sugar, salt and lime to taste. If you like fresh sambal you can skip the frying part.
Tips: to avoid getting chilli burn on your hands dip your hands into some cooking oil first before touching the chillies!