By: Jacobus E. Lato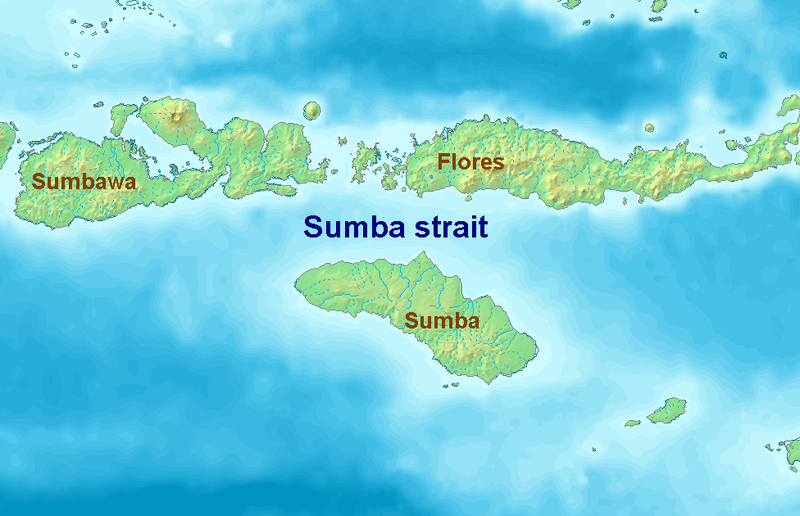 Most stories on the Indonesian island of Sumba tell of local kids proudly riding Sandalwoods, the well-known Sumba bred horses across savannas and steppes of the island. This feature of young people riding sturdy horses, throwing spears at each other in a game called Pasola, sometimes seems the only thing Sumba is known for.
This story is not about horses. It is about a Frenchman by the name of Andre Graf. Andre Graf is currently 54, a former hot air balloonist and instructor with a degree in biology from the leading Strassbourg University.
Meanwhile, Sumba, on the other extreme, though it is only about an hour flight from Bali is an outlandish island, part of East Nusa Tenggara, a province characterized by its remote location, lack of development and poor inhabitants suffering from malnutrition and draught.
Since 2005, Andre has been living in Waru Wora, the sub-district of Lamboya, 30 Kms away  from the capital of West Sumba district. Before he settled on Sumba he promised the locals that he would dedicate his life to the local community. He kept his word, as since that time he dug no less than 27 wells on this notoriously dry island.
The villagers for generations used to fetch water from the nearby swamps or at the seashore. Early in the morning and evening they would walk all the way down the mountainous landscape just to collect water in jerry-cans or bamboo tubes. Now, they enjoy clean water from their nearby well. The man behind this convenience is Andre Graf. He has dug 27 wells. Each well costs him 12 – 15 million Rupiah, ($1,412 – $ 1,765) in average. He pays everything out of his own pocket, he even pays Rp 30,000 or almost 4 USD a day for local workers, even though they work on the well for their own sake.
"I did not have these skills at first but I learned them together with the community," he said. "We studied together and eventually we could do the work together."
To support these projects, Graf, as quoted by a Jakarta based English newspaper, Jakarta Post (July 23, 2010), relies on the income generated from renting his house in France. "But I also have friends who have helped me fund the wells, and I have my savings," he explained. "I am not a rich man who can act as a Santa Claus. And even if I was rich, I would not be like that. I want to live together with this community."
Currently Graff is working to bring water to two hilltop villages, Pacala Bawa and Waru Wora, He is going to install a water pump and build a reservoir in both villages. From the two villages the water will possibly be channeled into people's homes. In total, the project will cost around Rp 300 million ($40,000).
Presently, the wells provide water for more than 2,000 villagers. As part of the community, Graf happily watches his neighbors and friends drinking, washing and bathing in clean water; the goal he set himself when he visited Sumba in 2004. "I was fascinated by the struggle that the community faced in such an unfriendly environment, they have survived for generations because they have struggled on, and I admire this," he said.
How is Graf's life in Sumba? He is now part of the traditional Sumba community; living humble, far from any form of French luxury. He lives in a reed shack as the villagers do. Only two devices let him stand out; he runs a solar system stove and a laptop, the latter enables him to keep in touch with his friends and family in France – when the signal is available that is.
It is my life. I didn't choose to live in Sumba but now I can't run away and don't want to run away too. This is the story of my life."
Andre is now seeking to be naturalized but finds out that as a charity worker, he is unlucky compared to the newly and remarkably swiftly naturalized football players that joined the Indonesian national soccer team recently.
After spending a lot of money on building the wells, he now has to dig deep into his pockets to extend his visa. But, his love for Sumba prohibits him from leaving the island; he deeply believes that he found the meaning of life in his endeavors to help his neighbors.
Take a look at the website of Andre Graf to read more about his amazing project.